Music: Baybeats 2012 - Copy Machine at Powerhouse (The Edge) - 30 June, Saturday
By Esplanade On 13 July 2012
by Kathy Hang, EY Baybeats-Budding Music Writer 2012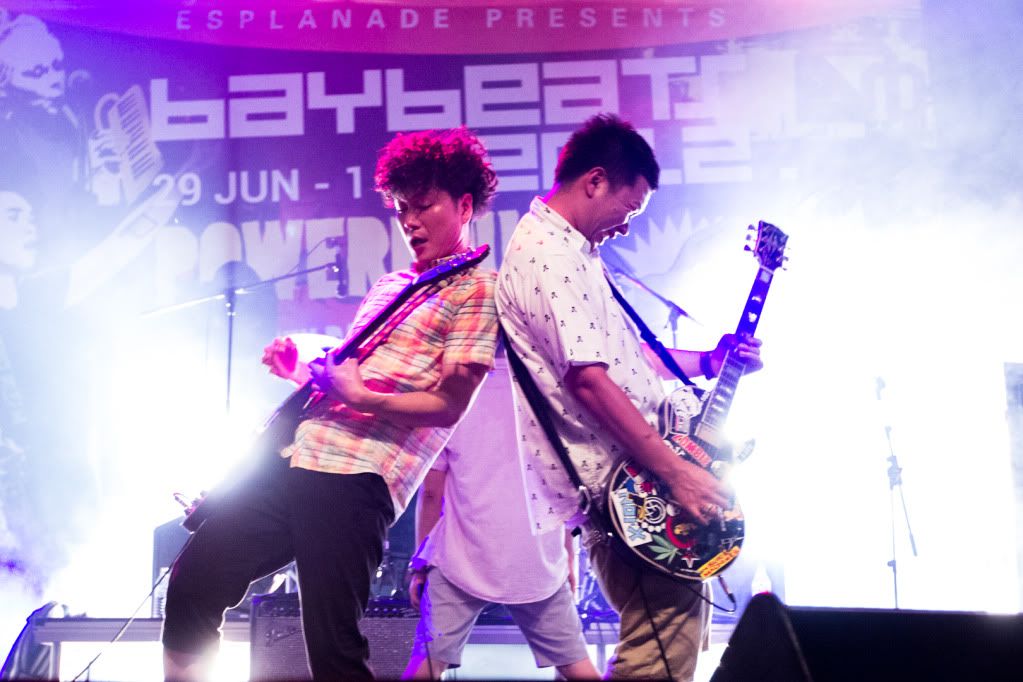 Â
Photo by: Danny Widodo, Baybeats Budding Photographer 2012 
South Korean ska band Copy Machine was really an unforgettable act this year's indie- and-rock-dominated Baybeats 2012. Their fresh energy reacted with Powerhouse's electric atmosphere that night and ended with a loud bang!
The band started in 2006 and was one of the pioneering bands playing a unique mix of genre. They called themselves Copy Machine simply because their music is inspired by everyday life. It also aptly reflects the band members', Jundoy (vocalist), Ryu Haewon (drummer), Jong Hojun (guitarist) and Bang Zoo's (bassist), backgrounds as musicians, as they "used to perform in several other bands, playing music genres such as skate, hardcore, reggae, neo-punk, metal…" The band "plays music that reflects the mix of our lives as musicians."
It was a mix that proved to be addictive. Starting their set with loud cheers from the audience, they danced, hopped and were clearly having fun. They were really tight, and every member of the group had their fair share of attention from the audience. Lead singer Jundoy did a great job including the audience in his performances, as they were waving their hands the rhythm of the music and soak in the zesty vocals. People were holding their cameras and mobile phones high up in the air, catching every moment of their performance.
Halfway through the performance, Jundoy asked the audience to sing parts of the choruses of their song Rodeo, to which the crowd responded enthusiastically.
All in all, their songs have not left the mould of K-pop, which tend to be catchy, trendy, and infiltrates listeners' consciousness with their many repeated hooks. People of diverse nationalities and ages were enjoying themselves. A group of Caucasian yuppies were moving their bodies to the music, while two middle-aged local women were, like me, bobbing our heads to the rhythm. Teenagers even went to the extent of lifting their friends up into the air. Music certainly is an international language for fun.
At the end of their set, the audience called for an encore, which prompted them to sing Okie Dokie. If such audience enthusiasm is anything to go by, this definitely won't be the last of Copy Machine.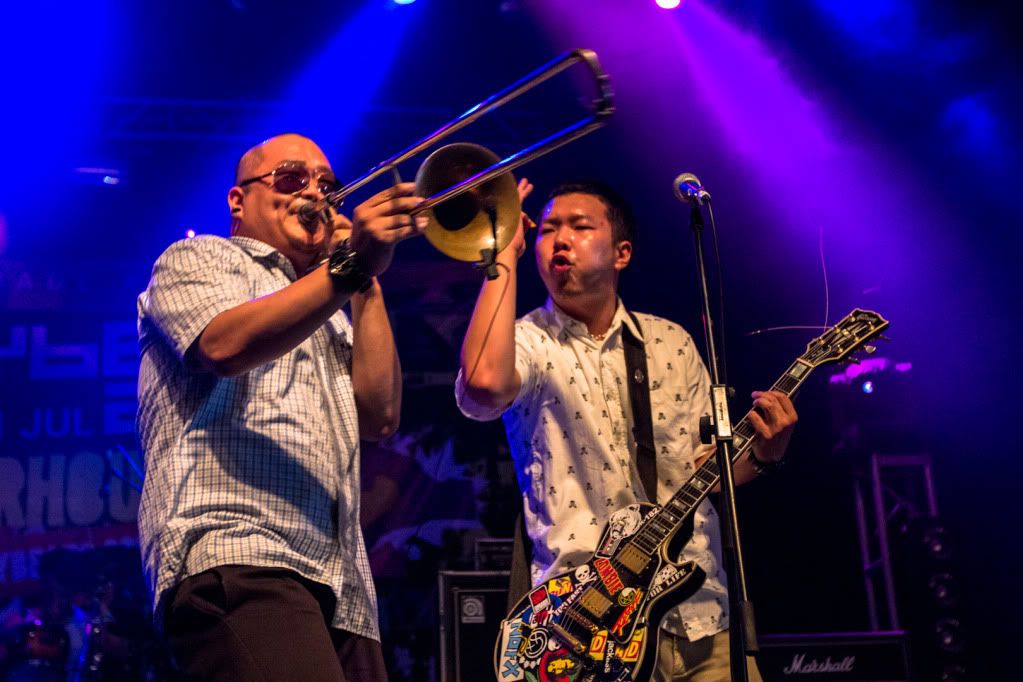 Photo by: Danny Widodo, Baybeats Budding Photographer 2012 
Tags:Baybeats 2012 Baybeats Buzz 2012 Copy Machine EY Budding Music Writers
Bookmark on del.icio.us