Music: Baybeats 2012 - King Kong Jane at The Arena (Outdoor Theatre) - 29 June, Friday
By Esplanade On 17 July 2012
by Hanis Ahmad, EY Baybeats-Budding Music Writer 2012.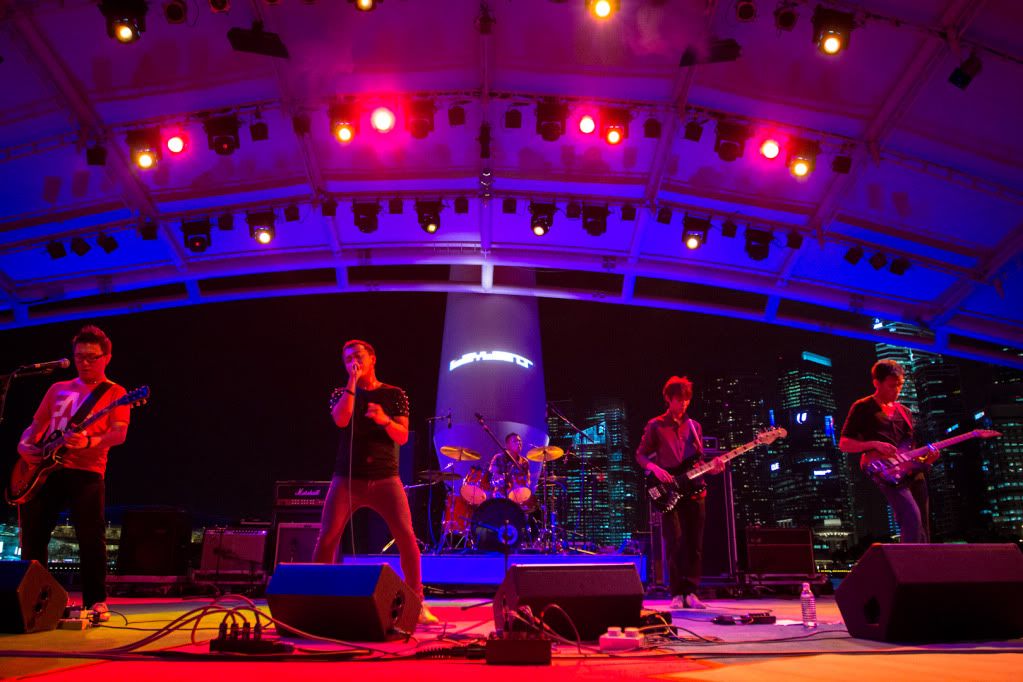 Photo by: Danny Widodo, Baybeats Budding Photographer 2012
King Kong Jane was excellent. It had been five long years since their last set at Baybeats in 2007. Playing tunes off their debut album, Waiting For Friday, and some new tunes, King Kong Jane swept the eager crowd off their feet.

As the guys came on stage, Colin, the vocalist, was decked out in a fancy studded top, looking as appropriately rock god-like as possible. It's clear that how these guys relish the opportunity to come back and play at Baybeats.
King Kong Jane opened with the upbeat single, Waiting For Friday, off their album of the same name. It was not hard for the audience to feel the need to start mouthing some of the words to the song. Next, they played the familiar, If It Wasn't For You. After that rocking number, they performed Strangers, one of my personal favourite tracks.  The guitar licks at the intro and the end reverberated so well on the acoustics, setting a whole different mood at the Arena.
What was most notable was the unveiling of their new song, Snowflakes. Snowflakes presented a more passionate sound, portraying a different side to the band. Definitely a more mature King Kong Jane. Fortunately, the crowd received it very well. Finally, they closed the set on a high note with Lemonade.
It is good to see the band's sound evolving as they grow and mature. From their distinct anthemic tunes to a more mellow but intense sound. It is definitely great to see them back and rocking on the Baybeats stage once again.

Photo by: Hiu Zhi Wei, Baybeats Budding Photographer 2012
Tags:Baybeats 2012 Baybeats Buzz 2012 EY Budding Music Writers King Kong Jane
Bookmark on del.icio.us